UX Design Company

User Experience UI/UX Design: We map the journey between consumers and digital products; transform them into premium UX solutions to revolutionize business.We are adept at using modern tools such as Sketch, Figma, and InVision

iOS App Development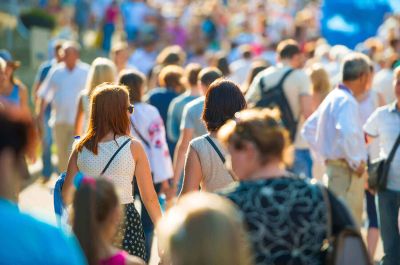 Powering digital transformation
Our enterprise class Vue , React and back end for SAAS developers have the expertise required to help organizations efficiently deliver mission critical applications at the speed required.
1. Webprogr.com help clients build mobile apps that are optimized for content, convenience, context, productivity, and performance. We offer :--
2. Using latest frameworks, Responsive Design adapting to a wide variety of device types and sizes.Expert Vue development services.
3. Pixel Perfect Designs
4. Reactive Clickable prototypes and MVPs for faster market reach
5. Webprogr.com's Mobile offerings help our clients create mobile solutions that facilitate rich and engaging experiences with productive customer interactions that drive business value. Like with our chess ai app you can play for days and always get overwhelmed!
Mobile application development
We have extensive experience in developing apps with over a 200 apps live on the Android Google playstore and the Apple appstore. We have also chosen a domain focused strategy in building our Mobile App Development expertise with a special emphasis on Retail ecommerce, Telemedicine apps, Auto dealer connected apps, Windmill iOT, Streaming Media, and Casual Games to name a few.
We offer :--
1. Native Apps on iOS and Android
2. Cross Platform apps using – React Native, Cordova, Flutter, Vue Native Script
3. Progressive Web Apps(PWA)
4. Apps for Smart TVs, Apple TV, Chromecast, Wearable devices, and Smart watches
5. Augmented Reality, Virtual Reality and Mixed Reality Apps
Mobile App Testing
We use automated testing suites that radically accelerate regression test times for :-–
1. Functional Testing
2. Browser Agnostic Automation
3. Web driver Automation
4. Accessibility testing
5. End to End Testing – Functional, Security, Performance and Automation
Updating mobile apps and maintenance
Due to constant changes mobile applications need to be continuously updated as changes to the operating system and devices occur at a feverish pace as end users are constantly demanding more. We help our clients by adopting a distributed agile approach that enables us to provide updates on a continuous basis. We :--
1. Manage changes to content, APIs and third-party integrations
2. Measure user behavior and application usage
3. Provide App upgrades to support OS changes
SaaS applications, multi tenant
Rapid API development using industry standard frameworks in Node, PHP etc and deploy to cloud
We use SLIM PHP, Laravel, Express, Koa, Hapi and the like
Citywise-Availability
Auto insurance, auto inspection report, car dealership apps

E Commerce App Developers selling fashion or vegetables.

Artificial Intelligence App like Deep Blue which will beat you. Play now

Chess training with Anand Carlsen chess games in tournaments.

Retailing jewelry or furniture the new way. Augmented reality jewelry app.
"The mobile app reached our target audience and exceeded our expectations"
—John S, SCR
Visitor lobby Mobility solutions
Let's go!