2017
iOS & Android App Development » Enterprise App Developers
Best quality cost effective apps - Cloud back ends
Mobile App Development Made Easy For Enterprise and Consumer apps built for iOS and Android platforms with Real Time Cloud NOSQL Database back ends
Unbeatable Speed * Quality-Code Leader * Integrate with Everything * Enterprise-Grade Services
At Webprogr.com, we meet the custom mobile software development requirements of our clients around the world, from Mumbai, Bangalore to Chennai and New York to Fairfax, Virginia
Helping hundreds of enterprises in varied industries with mobile software development for smartphone apps like * Car dealers app * Yoga studios app * laundry app * Doctor's clinic app * Real estate app * Inspection app * Home services app * Oil and Gas apps * Survey Forms app * Product catalog * Field Service app * Field Sales * Social media marketing app * Medical app * Reservations & Ticketing* Pet care * Event app * Travel app * Investment banking * Insurance * Restaurant app * Educational app * Pharma app * Government app * Engineering app * Retail apps
Customised Work Flow Management, Third Party Integrations,Role based & User based logins, Features & Functionality Development, 60% reduced development effort, In-built work flow management modules & many more.
Customised Design Templates, Product Management, Order Management, Inventory Management, In-built Analytics, In-built Loyalty Engine, Marketing Engine, Promotion Engine, Role Based Logins, Unified Admin panel & many more.Highly efficient PHP Microservices backends in the cloud, latest PSR 7 standards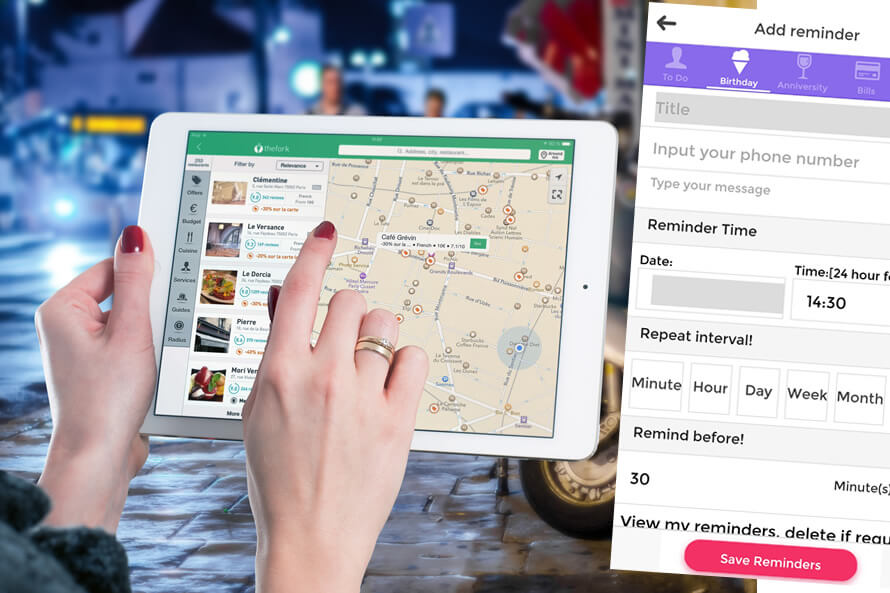 Plans & Pricing iOS and Android
Get a Free Mockup for your app
Let us brand your business as the leader in your industry!
The right mobile app solution. Just for you.
One size may not fit all. That's why, here, we believe in the power of engineering excellence. Our team of experts are ready to help you build your next big project with the utmost engineering quality. Trusted by tens of thousands around the world, we deliver custom-tailored solutions in timely and systematic fashion. Email us now!
Let us start building your app. Tap here
A better experience for your app users.
Building software is like building your next dream house. The foundation needs to be strong, designed with care, and built using high-quality materials, so you can enjoy living in the house for a longer time. We trust in the same principle in building software.
Our team of iOS and Android architects are laser-focused on design and engineering quality, allowing users to benefit from enhanced software interaction from the things that we built. Let us help you to achieve the same level of satisfaction today.
Your app development processed with care.Crush your competition!
First, we'll assess your business requirements thoroughly and what advanced interactions do they require. Then, we proceed to recommending the best solution for your business. If you agreed to our terms, then we'll implement the agreed recommendations based on Agile methodology and let you be informed in every step of the way. On each phase, we'll upload the result to a staging server for testing and quality control. You can be a part of it too. Completely transparent.

Plans & Pricing iOS and Android
Get a Free Mockup for your app
#1 iOS and Android App Development company services for the following:-

Custom Android application development services.Your mobile app in the Google Playstore in 2-4 weeks!
Custom iPhone app developer services.Your mobile app in the Apple app store ASAP
Cross Platform Mobile Development services. Best for the Small and Medium Enterprises
Adobe Phonegap experts.Using High Performance Adobe technology
If you can clearly describe your app idea and technical specifications and email me at mktg@webprogr.com , we can make an prototype free for you.
Please contact us and we will get in touch with you within one business day. mktg@webprogr.com
Contact Us Right Now. No Obligations. Free Prototype We're easy to reach...in a variety of ways, as a matter of fact.

Pick up the phone and call our mobile app engineers: Narayan in India +91 09600190586 or +91 44 24850191 Timing 9 am-5 pm IST
Plans & Pricing iOS and Android
Get a Free Mockup for your app