2018
Slashing iPhone Application Development costs | iPhone Apps Developer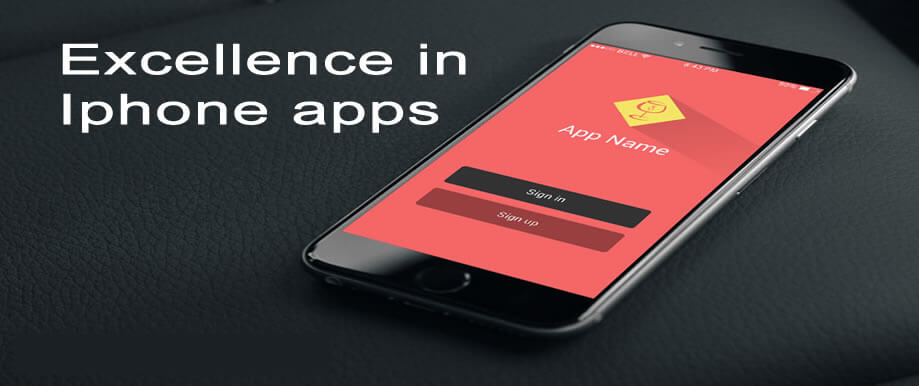 Cost effective iPhone Application Development
We specialize in high performance custom iPhone app development. As this platform keeps changing with various features and our team with the experience they have, is able to instantly adapt to all the plethora of new features and develop the apps following all Apple UX guidelines and coding standards.

Contact us today for your mobile project!
Till date Webprogr.com has developed numerous iPhone applications as well as a few enterprise solutions.With our in-depth knowledge of development processes, we deliver robust and comprehensive iPhone / iPad mobile applications catering to diversified business verticals.
iPhone/iPad Solutions
Custom iPhone Application Development
iPhone/iPad Games Development
Enterprise iPhone Applications
iPhone M-commerce Applications
iPhone Apps Testing / Portability
iPhone Support and Maintenance
Tools That We Use For iPhone Application Development
One can measure a software developer by how they use their tools. Experienced software developers master their tools. It is important to learn current tools deeply and be aware of alternative tools.
XCode 8 Apple has with great engineering made everything super easy. Thanks Apple.
CocoaPods – The essential tool for Objective-C projects
CocoaLumberjack is a fast & simple, yet powerful & flexible logging framework for Mac and iOS.Features multi-threading, grand central dispatch (if available), lockless atomic operations, and the dynamic nature of the Objective-C runtime.Faster than NSLog
iOS SIMULATORS
Photoshop, not Acorn
Latest apps: Cloud powered iOS 10 Kenya Elections Aug 8, 2017 app

Customers from startups to large enterprises.
As top rated iPhone+ipad app development company we endeavour to provide you clear and flawless solutions per your requirement.
We code that follows Apple UX and app guidelines and standards with guaranteed approval from app store.
We will handover a bug free app after iterating agilely and full unit testing.
Our experience and agile methodology has enabled us to provide rapid iteration in mobile app development with an impressive and flexible app work environment.
We offer SUPPORT/UPDATE services to our clients and love to hear feedback.
We are ready to sign NDA according to which you will having full copyright of your app and its coding. We will be providing you the complete source code once the project is ready.

Does iphone app need an NDA? Probably not, unless you have definitively confidential materials, just sharing your idea does not mean an app developer, agency, or the like can never work on a similar product. In fact, we often get requests from prospects even ones who want NDAs that ask if we have experience with similar apps or functionality. We are extremely careful about conflicts of interest. We are equally as careful about not overexposing our liability risks by providing an NDA to everyone who asks for one. Contact us or email us at mktg@webprogr.com today to 'Get a Quote' for iphone app development services.
Why Choose Webprogr.com as your iPhone app development partner
Firstly we try harder!.With in-depth knowledge of development processes, we deliver robust and comprehensive iPhone / iPad mobile applications catering to diversified business verticals.
Flexible engagement models
Strong technology competency
Speedy work, in the most affordable rates
Agile methodology with iterations, iterations and iterations....
Customer satisfaction is our top priority
Accreditation to STPI
100% satisfaction guarantee
24/7 support accross all timezones
Seamless communication through Phone/Skype/Chat/Email