Virtual reality market is fast expanding as new software and hardware are pushing the boundaries outward. Within one or years millions of more VR hardware is expected to be installed along with availability hundreds of applications in App Stores. Already, millions of people are enjoying VR for themselves on a regular basis, and thus the market as a whole is beginning to get more real.
As of now definition of virtual reality is still a matter for concern, as 360-degree videos is a popular way to try and present VR content to people who have no virtual reality hardware.
It has become an arduous task for virtual reality people to advertisers or partners, which is more immersive. 360 VR will give great experience on ramps, but just for room scale virtual reality will give a compelling experience.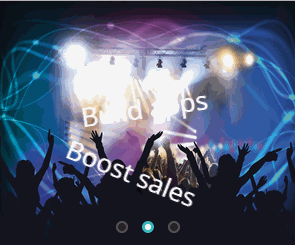 VR experiences are of two types they are immersion level and the complexity level. Complexity level is also determined by the cost for creating the hardware to deliver nice experience. That is why 360 video on YouTube and Facebook has more audience on PC VR.
The New York Times' virtual reality app has more than a million users. Users spend an average of over six minutes in the app, with 58 percent of users returning every month.
Virtual Reality Goes Live
Growth of VR depends on its ability to deliver live events at present it is delivering sports events. VR, with live streaming sporting events are very popular.
Fox Sports is also working to create live virtual reality sports experiences.
Virtual reality Draws Marketers
The potential of VR holds for marketing people is the deep immersion that it brings. Because of the immersion effect, if a message is properly presented, the emotional impact of VR will be much greater than simply viewing something on a screen (or even interacting with things on a screen). While creating virtual reality content is more difficult than working in traditional media, the payoff could be much greater engagement. Even publishers are showing great interest in pursuing VR and 360 vide opportunities. All said and one still it is not easy to create content for VR. The advertisers are still not sure who will actually be interested in VR marketing efforts.
At present advertisers with virtual reality are not accessing flood of data available with mobile advertising, but some experts say that with VR they are getting 79 percent gaze-through rate on campaigns, which means the user gazed all the way through the video and 35 percent conversion rate.
Engagement and awareness of the VR are taken for granted for the following reasons:
Immersive – users wearing a headset are immersed in the content. There is no distractions and they pay more attention on the message.
Impactful – VR experience's intensity is greater than traditional media.
Memorable – VR experiences will have a longer trace in the audience's memory.
Novel – Early adopter will be greatly benefitted from favourable media exposure.
Popular and successful virtual reality/360 video apps/games:
Coca Cola's Santa's Virtual Reality Sleigh Ride
McDonald's Happy Meal virtual reality Headset and Ski App
TopShop – Catwalk Experience
Disney – Star Wars
VR/AR Standards are being worked out
Standards for advertising formats are being to be laid out quickly to help publishers and advertisers prepare for the various formats that are becoming new destinations for advertising.
Advertisers will be helped with guidelines for 360 videos and photos as well as AR and VR. This will provide marketers with some help in figuring out where to start when creating assets for use in these formats. The guideline should also insist on proper camera, in the absence of which there will be a discomfiture to the viewers.
The Immediate Future Of VR
Surveying industry is optimistic about the future of VR because VR brings different angle to the whole discussion of business, different technology etc. Every new VR developer comes out with a new technology. This in the near future will lower the price and VR will grow wide. New ad formats will probably emerge, and there will be more and better data about how these formats work, which are difficult to get as of now.
One thing that most agree on is the potential for AR, or mixed reality, and some overlap/crossover with VR.
The success story of Pokémon GO is the best to have happened to AR developer, and there will be plenty more in the future. Surprising successes like that will help determine future directions for VR and AR, and thus there's going to be plenty of opportunities for creative content and creative marketing to have a huge impact.
If any business that want to succeed, who is not, ignoring cost adopt to virtual reality advertisement.
Tags: ads, advertising, content, devices, insights, marketing, Media, Strategy, Tech, Trends, virtual reality, VR