2018
PhoneGap Application Development Company » PhoneGap Services » Hire Phonegap developers
Phonegap development company - Using Apache Cordova 7.0 +
Webprogr.com's experience and expertise as an experienced Phonegap application development company in designing and developing engaging mobile applications help serve your enterprise cross platform business app needs better. Our rich Phonegap cross platform development experience, flexible business model, and rigorous processes can translate to high quality, faster time-to-market, and cost effective mobile apps.Webprogr.com is ranked among the best phonegap developers and top cross platform mobile application development companies in India. To discuss more on cross platform app developers and PhoneGap experts' services and how we could help you with your enterprise app needs please contact us at sales@webprogr.com or call TEL: USA 703 495 5206 , INDIA: +91 44 24850191.
Phonegap Build / Apache Cordova features
Command Line Interface (Cordova CLI): This is the tool that can be used for starting the projects, building processes for different platforms, installing plugins and lot of other useful things that makes the development process easier.
Cordova Core Components: Cordova offers a set of core components that every mobile application needs. These components will be used for creating base of the app so we can spend more time to implement our own logic.
Cordova Plugins: Cordova offers API that will be used for implementing native mobile functions
Licence: Cordova is licensed under the Apache License, Version 2.0. Apache and the Apache feather logos are trademarks of The Apache Software Foundation.
Why a Phonegap application development company?
Cordova vs Phonegap some history: Adobe Systems Incorporated (Nasdaq: ADBE) announced a few years back it had entered into a definitive agreement to acquire privately held Nitobi Software, the creator of PhoneGap and PhoneGap Build. PhoneGap is a popular platform for easily building fast, cross-platform mobile applications. With PhoneGap, Adobe® will offer developers the choice of two powerful solutions for cross-platform development of native mobile apps, one using with PhoneGap and the other using Adobe AIR®. PhoneGap's framework has been downloaded more than million times to date and thousands of applications built using PhoneGap are available in mobile app stores that span devices based on Android, iOS, BlackBerry and other operating systems.Also additionally Adobe has open sourced and it will be maintained by Apache Foundation and named as Apache Cordova.
Known for fast agile methodology and double quick PhoneGap development times and with extensive experience with PhoneGap technology, our ( https://phonegapexperts.blogspot.com) phonegap experts can bring your mobile application from just an idea to a live mobile app for the major mobile devices. Get world class high performance mobile applications that will work right across all the major mobile device platforms and operating systems -Apple IOS and Android and provide a positive user experience.
High performance Cross Platform PhoneGap application evelopment framework is a perfect complement to Adobe's broad family of developer solutions, and will allow all of us to continue to provide content publishers and developers with the best, cutting-edge solutions for creating innovative applications across platforms and devices.It is a real rapid application development tool.
Developing Phonegap apps are best suited for Enterprise apps and Enterprise mobile solutions
Adobe PhoneGap Build and Cordova developer for iOS and Android applications. How to make an app?
Get our elite Phonegap developer to create innovative, high performance Phonegap apps and feature-rich solutions, that are also built to be scalable and secure.
As a versatile Phonegap Application Development Company we use fast agile methodology in mobile software development to deliver solutions with 2 week iterations of the app. Expert PhoneGap developers can create an application that will meet your specific user, business and industry requirements.
Competitive rates and quotes
We start with a comprehensive evaluation of your business and IT backend (REST APIs) requirements to ensure that ultimately matter and the right app development solution will be delivered both quickly and cost-effectively to meet your deadlines and goals.
The app development software framework from Phonegap and Apache Cordova especially Cordova 5 and npm tools like Gulp,Ionic framework and Angular.js from Google,bower etc are used to create hybrid high performance phonegap mobile apps that will work seamlessly with the major mobile operating platforms: iOS, and Android.
Customer satisfaction
Why Customers Choose Us as a Apache Cordova developers
Every PhoneGap development project is handled by qualified PhoneGap developer experts with a good understanding of custom mobile app development with PhoneGap Development or Apache Cordova framework.
As amongst premier mobile app development companies, designers and developers possess hands-on experience working on and delivering large-scale and complex mobile solutions with scalable backends and APIs.
Rigorous unit testing by PhoneGap developers of the mobile applications, as a part of agile methodology helps in faster iteration and eventual delivery of scalable apps.
PhoneGap developer teams have ability to implement a wide range of standard and customized features using the vast majority of plugins (see below Telerik).
PhoneGap benefits with Cross Platform Development
Seamless deployment across iOS (iPhone, iPad), Android, BlackBerry & Windows Mobile
Reduced costs due to not having to develop on each mobile platform individually
Phonegap developer app helps mobile software development with easy testing
Broader audience reach, from PhoneGap services
Great community support and tools from PhoneGap developers community
Supported features such as accelerometer, bluetooth, NFC, camera, compass, contacts, file, geolocation media, network, notifications (alert, sound vibration) and storage.
Refer to Plugin directory Verified Plugins Marketplace Telerik Apache Cordova for a curated list of Cordova or PhoneGap plugins that have been thoroughly tested, documented, and extended to help PhoneGap developers.
PhoneGap Developers
Our Apache Cordova 5 developers have advanced proficiency and strong expertise in building apps that provide a unique mobile user experience. Our PhoneGap development team is able to create custom mobile apps that will work across multiple platforms and devices, helping clients to reduce costs, achieve a quicker time to market delivery and reach a broader audience.
Phonegap plugins | Apache Cordova plugins usage
Partnering
Adobe PhoneGap build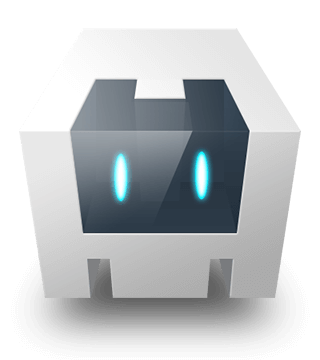 Apache Cordova
Telerik Platform
Latest plugins: Augmented Reality - Wikitude SDK Plugin by Wikitude GmbH
Augmented reality plugin to create location based and vision based augmented reality use-cases.

Come, together let us as Telerik says 'Develop App Experiences with frameworks and app development tools that 1.7 million developers love!'
PhoneGap project examples
New: Election Results apps : Election app Please request us for app store urls of the many, many apps made by us.
We use the best of breed technologies on all of the Ultra fast mobile phonegap app development projects, likewise others like HTML5,Intel XDK,and Xamarin. Our developers have vast experience leveraging PhoneGap development frameworks and making your mobile app innovative, scalable, high-performant and secure. Contact us today and request a quote to get started on your application development project with PhoneGap services.
Do you have mobile app ideas? Send us your project specifications of your mobile application and details now by emailing us or use the form below