Many businesses from service shops to grocery stores want to have their own eCommerce App to beat the competition, but are not well versed about the features that they must have to get more profits and give 100% customer satisfaction. In order to help merchants and customers we recommend the Top 25 Features Ecommerce Mobile App Must have viz:
The Ecommerce Mobile App has to Make money
1. Ecommerce: Integrate a mobile shopping cart and boost sales.Use Paypal for easy integration.
2. Coupons: Add profits by notifying users of sales promotions, coupons, and other special offers.
3. Online Table Reservations: Let users book through any table through the app by giving them various options like Zomato, OpenTable, Urbanspoon, or TopTable.
4. Help in Scheduling: Enable customers their own time of delivery.
5. Order Food: In case you are a hotel or restaurant owner offer them food content that will allow them to place an order on the go.
6. Loyalty Programs: Ensure client loyalty by various offers such as promotions and rewards, as well as mobilizing your stamp card and geo-fencing attributes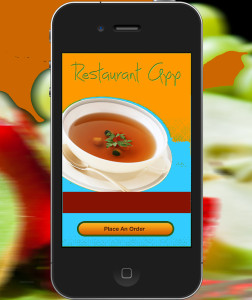 Ecommerce Mobile app has to Promote Your Business:
7. About/Contact: Help  customers easily get in touch with you.
8. User Reviews: Allow them to review. It allows you to give them complete satisfaction. Although it has some drawbacks as seen in the 'Yelp'  imbroglio.
9. Events: Let users track events and buy tickets for events, with ticket goosing.
10. Click-to-Call: Allow customers to call you directly from the app in a single click.
11. Catalogs: Display a catalog of your products and services, neatly organized in different categories.
12. Social: Tell-a-Friend: Enable users to share your app and their experiences with you with friends and colleagues via email, Facebook, Twitter, and more.
13. Maps: Display the exact location of your business, events, or branches so customers can easily find you.
14. Menu: Create a custom menu or automatically grab your existing menu from online menu guides.
15. Share Your Content with RSS Feeds. Integrate feeds from blogs, radio, and other media.
16. Display photos by connecting with Facebook.
17. Social Media Feeds: Connect Facebook,Twitter, Instagram and other social networks to your app.
18. Music: Add music from any cloud source.
19. Video Gallery: Add video playlists from YouTube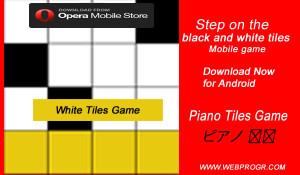 Manage Your App – theTop 25 Features Ecommerce Mobile App
20. Style: Present app with a customized look, and functionality with layout options, colors, icons, images, and splash screens.
21. Monetization: Allow advertisers using Google AdMob or Ad Buddiz so that you can earn money, allow your suppliers to advertise their offerings such as coupons, e-commerce, and other advanced revenue-generating app features.
22.Data Analytics: Customize Data Analytics Monitor and track app performance, staying informed on what is working and what needs tweaking.
23. Promotional Tools
24. Testing.
User Engagement:
25. Engage with users directly by sending alerts, offers, and updates using geo-targeted push notifications.
Any app ideas? Hakuna matata 'no worries', contact us if as a merchant you are desirous of having the Top 25 Features Ecommerce Mobile App in their marketing digital arsenal. We are here to help Webprogr, a world class website design company as well as a mobile app development company located in Chennai India.