Having a  field reporting and inspection mobile app gives makes evaluation, and supervising an easy task. The app will serve industries well as envisaged.Every organization with data collection for sales or other reasons needs the Field Reporting Inspection Mobile App
Collect Data Anytime, Anywhere
Design and deploy custom forms to mobile devices for fast, efficient, cost effective and reliable mobile data collection. Get an in-depth look at the features that make a mobile app an indispensable for business.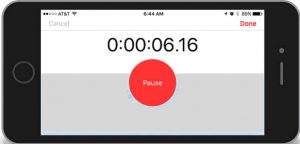 The app is readily available (custom built) that you can readily deploy in your mobile. Take the data collected from a white board concept and deploy to the application in minutes. Use mobile app to collect data, online, can be used offline in fully disconnected environments to collect data. Data is stored on the device and is synced back to the cloud once you reach wi-fi or cellular coverage.
Use hundreds of iOS or Android device models for collecting data.
Our mobile app is extensible, allowing users to integrate any database systems, set up custom notifications, and build tools.
Industries best served by the app
Construction
Our construction apps were designed to make carrying a clipboard a thing of the past. Conduct inspections, make daily reports, and generate estimates without ever having to deal with spreadsheets and paper forms. Access all your reports easily from your smartphone, and update a project's status in real-time to whole team.
Energy & Utilities Field Reporting Inspection Mobile App
For utilities organizations, inspections are a daily occurrence. Whether it's a power pole inventory or a drainage inspection, a utility inspection or asset inventory, the app save time, energy, and improve productivity. With GPS-enabled features and real-time tracking, you can update the whole team instantly whenever problems or outages are found.
Engineering & Architecture
In engineering, many days are spent in the field, collecting data and making inspections and measurements. The apps in this section are designed to make an engineer's life easier, by allowing them a paperless means of conducting audits and inspections, taking measurements and mapping out plans — all from a smartphone. And with the benefits of our offline capabilities, you won't lose their work when you're out in the field.
Environmental
Keeping track of natural resources can be a challenge. But with our Fulcrum Environmental apps, you can keep close track of the places and creatures you care about. Create species maps, track water quality issues, and monitor pollution all from your smartphone. And with Fulcrum offline support, you can continue your work, even without internet connection
Oil & Gas Field Reporting Inspection Mobile App
The Oil and Gas industry fuels progress every day. Whether its from oil field mapping, oil rig inspections, fuel inventories or tanker transportation logs – the faster that data moves, the better decisions you can make. By using actionable information collected from the field in real time, your whole team can be on the same page, without ever waiting on a report from the field.
Transportation
The transportation industry is a fast moving, fast-paced world. Knowing this, Fulcrum created a series of apps to help those in the transportation sector keep informed and up-to-date on all facets of this industry. Track conditions of infrastructure, count traffic and mileage, and map out changes to signs and vehicles simply and easily from your smartphone. With mapping capabilities and real-time updates, you'll never be left behind.
Water
With mobile apps, workers in the water management industry have an easy to use app to track water quality, inspect hydrants and culverts, map out watersheds and track maintenance on pipelines. All without clipboards, notepads, or spreadsheets. Easily create maps, share data between team members, and plot points without needing expensive software or specialized equipment.
Please get your sample Field Reporting Inspection App now.