Carsen Games with Vishy Anand 18-14
This best chess Magnus Carlsen vs Viswanathan Anand games app is available in Android in Google Playstore. or Opera app store. All   Magnus Carlsen vs Viswanathan Anand summit clashes chess games are in this chess app! Updated all games at #Sochi. Are you dreaming to become a decent chess player? Want to learn chess openings of some of the greatest players currently then this chess app is a must for you.Magnus Carlsen vs Viswanathan Anand is exciting as  the great Genius Viswanathan Anand is the only player who has beaten the magnificient Magnus Carlsen totally 18-14
 PlayChess WINNING 18-14 Android app and learn chess openings of great players
# #Anand Vs. #Carlson summit clashes are in this chess app! Updated all games at #Sochi
# Are you dreaming to become a decent chess player? Then this chess app is a must for you.
Chess is an old game played in India. This board game evolved into this present form in about 1500 years. Primitive form of this board game probably was played in India, during the Gupta Kingdom, around 6th century AD. Chaturanga was the name of the game.
There is a wide variety of literary material available about the theory on how to play chess. The first book hit the stand was in the 15th century. This book is known as #Repetición de Amores y Arte de Ajedrez (Repetition of Love and the Art of Playing Chess) by Spaniard Luis Ramirez de Lucena.
The current World Champion is #Magnus Carlsen (Norway). He beat the defending champion Viswanathan Anand of India.
So far 83 matches were played between them. This top chess app for Android exhibits all the 83 games played by #Anand and #Magnus against each other
This top chess app for Android is an important digital tool for everybody who wants to play decent chess.
With this chess app on mobile you can either view or play the games again and again and if required PGN's can be copied and tapped/pasted for any analysis externally.
This chess app for Android will show move by move action.
At your convenience you can analyze the chess games externally with the help of your favorite chess engines.
Share on social sites. You can autoplay or play. A little speech synthesis assist help.
Select any particular game as needed by you.One touch for the game to start.Automatic moves at normal speed.
Just one chess app and click to become a good chess player. Updates: Every single match played between Anand and Carlsen in future.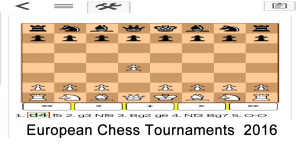 Support: Get in touch with us via the following methods if you have any issues with our app.
Support Website: www.webprogr.com
Twitter:@webprogrPro
Facebook:https://www.facebook.com/pages/webprogrmobile
Support: support@webprogr.com
Email us your suggestions/bugs if any to: mktg@webprogr.com