Dental clinic app
Many dental offices are taking advantage of the many mobile dental apps that make managing a dental practice easier.
Dental apps are the new way for dentists that is all dentists, oral surgeons,orthodontists and pediatric dentists to engage with their patients.Dentists who are mobile ready with an dental app are getting more visits as well as more new patients. Contact us for a customized sample now
Allow your clients to find you with tap-to- Google map and GPS in the dentist mobile app. Creat great dental content for the clinic with retina grade pictures and authentic description of your clinic in your dental app.
Provide information about the practice including profiles of dentists etc in your dental apps.
Publish photographs of staff and clinic.
Integrate Yelp, Google Places and medical /dentistry review sites in the dental apps.
Get your YouTube or Vimeo video directly into your mobile dental app
Your dental app is all about you engaging with your patients. Patients will feel like they know your whole practice better and engege better.
Appointment Request: With your dental app integration with your appointment database website services, patients can select days and times they are available, and you just have to confirm the appointment slot.(to be integrated with your website).
New Patient Registration Forms:Get new patients in faster by letting them fill out their paperwork ahead of time using your dental app.
Social Media Integration: Create standard links to Facebook, Twitter and other sites. Patients can share their dental experiences
One-Touch Referrals: Help patient easily refer you to their friends.
Create mobile coupons and special offers. Specials with Push Notifications using Push Woosh? Alerts will come to the front of their smartphone screen via push notifications, making sure your patients are always in the know and reminded of your practice!
Create polls to gain valuable customer feedback and opinions; post announcements and coupons to Facebook and Twitter.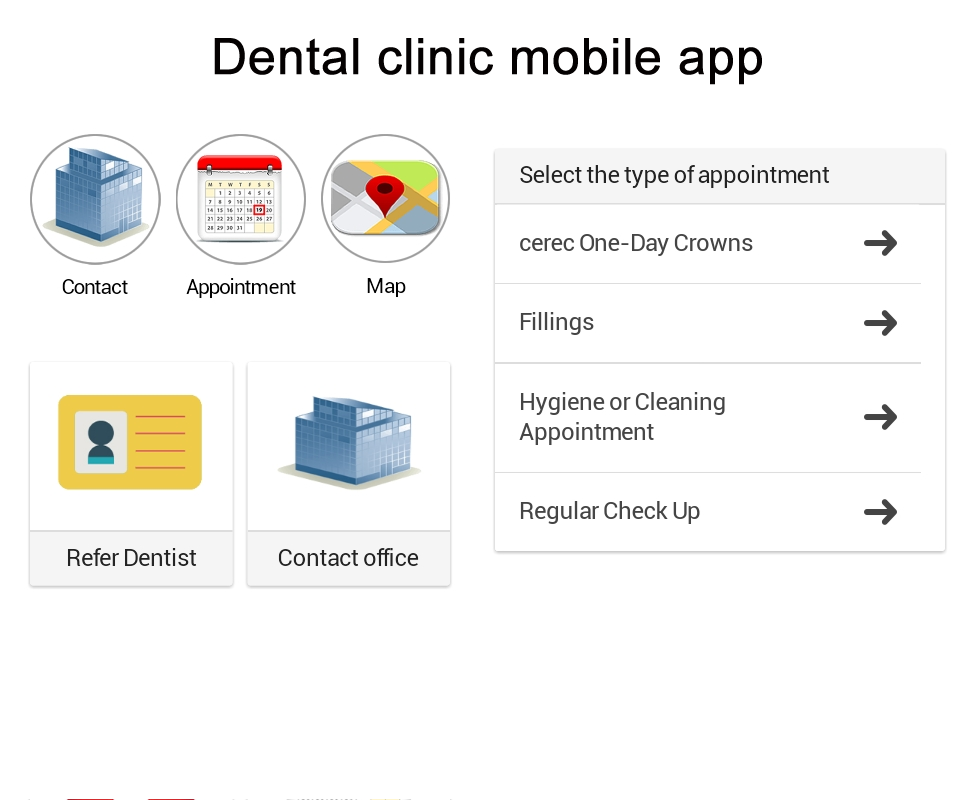 Customer feedback
"Lots of positive responses from my patients." -Dentist of Mandeville