Who uses PhoneGap Enterprise apps development?
Adobe PhoneGap Build © says that it takes the pain off developing mobile apps. At the Adobe Summit: "Through conversations with enterprise PhoneGap developers we've recognized their need for a more robust set of tools with which to build mobile apps and collaborate with business stakeholders." Android developers seemed to take heed of that as well as ios developers. And windows mobile app makers too. PhoneGap Enterprise apps development is used by the the biggies, as the app creator. The other famous Mobile App Development question PhoneGap vs Titanium  also seems to have been  decided I think when you see who uses Phonegap..
1.  Facebook
Facebook uses a forked version of Apache Cordova in their mobile SDK. You can learn more about Facebook's mobile SDK at Facebook Developer. I remember Mark Zuckerberg's famous rant years ago against, I think HTML5 apps. They have their new React  and Fabric frameworks, as their open source software development endeavor.

Auto dealership app with geofencing
2.  Salesforce
Salesforce uses a fork of Apache Cordova for their mobile development SDK. The forked version of their SDK is included within both their iOS and Android SDK repositories on GitHub (inside of the "external" sub directories).
3.  IBM
IBM acquired Worklight, who provides a platform for developing mobile applications. IBM/Worklight's mobile application development platform is built on top of PhoneGap. IBM is also heavily involved with core Apache Cordova development (see thelist of committers).IBM Worklight  is a nice choice for an app builder adapting PhoneGap Enterprise apps for Mobile.
The IBM MobileFirst Platform Developer Edition, formerly known as IBM Worklight Developer Edition, is a collection of self-contained, easy-to-install development tools for IBM MobileFirst Platform Foundation, including: MobileFirst Studio, MobileFirst Test Workbench, and MobileFirst Command Line Interface.
4. Microsoft
Microsoft is involved with core Apache Cordova development (specifically for the Windows Phone platform). Not only are staff from Microsoft committers for the core Apache Cordova project, Microsoft has also used PhoneGap on public mobile applications that target multiple platforms and is a Windows phone developer tool. This includes the XBox-Live integrated gaming application Halo Waypoint, for both iOS and Android. Windows phone app creation becomes easy I think. Finally we should have some fast windows phone mobile apps!
5. Adobe
Adobe is deeply involved with PhoneGap,  In late 2011, Adobe acquired Nitobi, the creators of PhoneGap, and contributed PhoneGap to the Apache Software Foundation as the Apache Cordova project. Adobe has resources dedicated to furthering PhoneGap and is dedicated to the success of the platform. Not only are they helping develop and mature PhoneGap  /  Apache Cordova, they also build some of their own applications with it. Android developers and ios developers use their Phonegap Build service to create some high performance PhoneGap for Enterprise mobile apps.
As #Coldfusion software development experts of yore, we are always impressed with Adobe efficiency in making software – like their web development and photo editing tools! And now PhoneGap Enterprise Apps
6. RIM
Research in Motion (RIM), the company behind the BlackBerry platform not only developed the core PhoneGap / Cordova API for BlackBerry Playbook devices, but also is heavily involved in Cordova – JS development, and has integrated PhoneGap / Cordova support in the Ripple device emulator. (Note: The BlackBerry smartphone implementation was pre-existing and was implemented by IBM and Nitobi.).
Mobile application development for Blackberry devices should now go at a faster pace in app creation.
7. Zynga
Zynga, one of the largest gaming companies, uses PhoneGap and HTML5 to build awesome games. For example, the popular Mafia Wars title is built using PhoneGap.Great to know Zynga as a Phonegap mobile app builder!
8. Logitech
Logitech used PhoneGap to develop the Logitech Squeezebox Controller application, which uses your home wifi connection to control a Squeezebox Internet radio device from your smart phone. You can read more about this application on the PhoneGap Mobile Application Showcase, or download it now for iOS or Android.
PhoneGap Enterprise apps : Get more value from your mobile app strategy
Bartender app |  Country club app | Restaurant app | Charity app | Dental application | Best travel apps | Banking apps | Deal or no deal app |
What your peers are reading?
30-June       Mobile app development is still IT's game
              By  James Bourne
4-June       MOBILE BEST PRACTICES
              by webprogr.com

27-June      Top 15 dental mobile apps
               by webprogr.com
---
 Looking to build a mobile app? Contact us as a premier Phonegap enterprise apps development company – Email: mktg@webprogr.com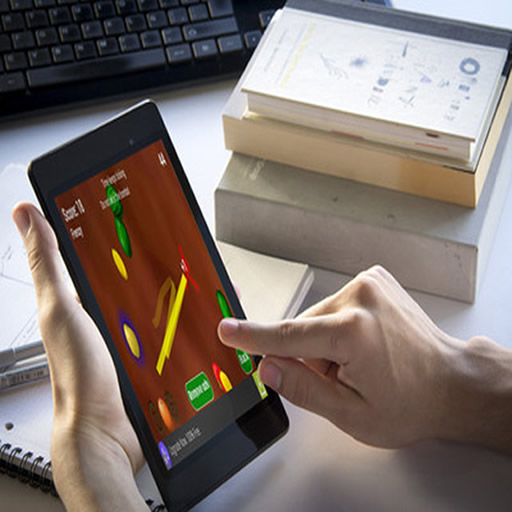 Learn more on what we offer on Mobile App Development with PhoneGap Enterprise Apps
Enterprise mobile apps   |  How to develop mobile apps  |   Phonegap developer app    |       Phonegap application development |    Web game development       |        Android application developer
Tell us your project. We can give you an sample asap. Everything you need to know about going mobile!
Subscribe to our newsletter PhoneGap Enterprise Apps