Go Cross Platform for Happy Customers. Yes businesses always dream of having happy and loyal customers in their kitty and they leave no stone unturned towards this end and to have greater engagement with customers and to enhance customer experience. Time to Go Cross Platform! Get Quadruple benefits. Get an app developed for Apple, Android , Windows and an web app!
Go Cross Platform App Development
Towards to this end they employ many innovative and creative channels, one such channel is mobile engagement, for many of the businesses that will enable them to get closer to the customers. It is of foremost importance for businesses to harness the power of mobile apps to positively change the customer experience to gain an edge over the competition.
Smartphone sets the pace of daily routine. Our dependence on devices are so immense today to the extent that we strongly rely on mobile devices and apps to carry out the most diverse activities such as playing, communicating, socializing, and buying to name a few activities of daily living!
.
Observed that
# More than 75% of all online adults of the most  countries now have a smartphone.
# Mobile searches on Google have now overtaken desktop searches.
# Time spent on apps now account for 80% of the total time spent on mobile devices.
Businesses are increasingly turning to use mobile apps to interact and connect with customers. Apps are not just a way to 'be there'. They can be the perfect tool to engage with customers, reach them when and where it matters most, in their pockets, sell products and increase revenue.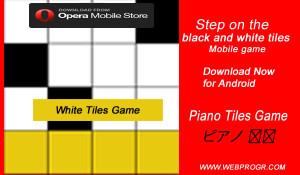 Mobile app development to help deeper relationship with customers.
Recent findings reveal that apps represent a unique opportunity to build a deeper relationship with customers. As the number of competitors continues to grow it is necessary to avoid the backlash of bad mobile app development and stop that the mobile app or web app ultimately disappears in the host of others in app stores.
having a USP and 'Being different' is the secret to achieving sustainable growth in the expanding global market. The brands need to overcome the rise of e-commerce and mobile commerce, reinventing the very idea of store to reach customers when they are ready to take decisions. Fashion and luxury brands probably have the hardest task because they have to use technology and they have to maintain legacy and their traditional identity.
Amazing customer experience ideas in cross platform app development
Only an amazing experience can make customers happy. Happy and satisfied customers help great word of mouth advertising  They help to drive market share and revenue growth.
More and more businesses are uploading their branded apps to the stores, but they are doing so because everyone else is doing it. They do not come out with mobile applications that is end user centric!
Accessibility via mobile devices is top priority but, in the end, it is not the 'what,' but 'why' and 'how' are the key factors of success.
Harnessing the power of mobile apps to fulfill customer's desires
# Help Convenience
Mobile app is the perfect tool to engage customers in the exact (micro) moment that matters most. To work efficiently, your app must be smart, personalized and contextual.
# Gamification for Customers
Gamification dynamics helps to engage customers and keep them coming back to your app and store.
# Creation of ''Apptitude'
Bring together customer engagement and brand identity together by creating unique Mobile App Apptitude
# Develop Brands and Dialog
Opening a two-way dialogue with endusers can be used to improve the connection, get feedback, and respond to issues easily
# Make Full Use of Data Power
Mobile apps serve as collectors of information about customers, their social habits and purchase behaviors. If businesses know to read them they will get a better understanding of customers and apply suitable strategies.
# Cross Platform App Development for quadruple benefits.Get an app developed for Apple, Android , Windows and an web app!
Try some of these best free apps below – android software download
ime for Cross Platform App Development for you to get Happy Customers! Looking to build a mobile app? Do you have app ideas? Contact us  the software development company.
Mobile app development companies like ours with an experienced Android developer  or an  iOS developer can help you create an app and bring it to reality.