Updated 2018
Technology boom had made available wireless, which had made mobile applications a possibility.  Today wireless networks lead us in every aspect of life. Following statistics envisage the way mobile devices manage our lives and how they do. Approximately 76% of the people around the world have smartphone of which nearly 90% use it for finding necessary information.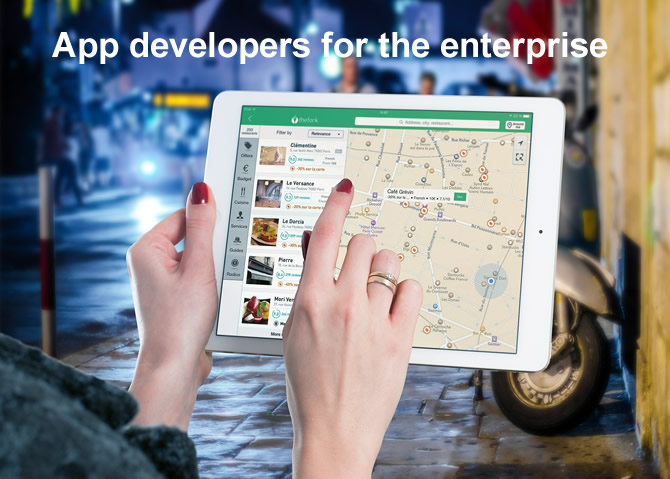 The whole lot of the wireless industries has made the situation where people are expecting a lot out of their mobile phones. So, mobile applications have become more popular as their usage is increasing predominantly across mobile phone users.
Mobile Applications Trends in Modern World
Mobile applications popularly known as mobile apps are application software developed to run on handheld devices such as mobile phones, tablets, enterprise digital assistants and personal digital assistants. Mobile applications are downloaded from application distribution platforms to target devices such as Android, iPhone and  slowly  no Windows phone, Blackberry. Sometimes, mobile apps can be downloaded to desktop computers or laptops. There are both free apps and apps with a price in the app store.
Mobile applications help us for information retrieval and productivity, including email, weather information, contacts, etc. The explosion in the number of mobile apps led to the creation of a large number of review and content curation sources such as magazines, online app-discovery services and blogs.
Further to this mobile applications also play a huge role in improving business standards.
Rich Varied Mobile Applications:
The mobile apps are available for various platforms such as iPad, iPhone, Android, Blackberry, Windows Mobile,  and many more. And more  Augmented Reality Apps and Virtual reality apps
iPhone or iPad apps: The demand for iPhone and iPad applications is increasing. It has become one of the necessities for businesses to think beyond personal computers. More than half a million-iPhone applications are available in the apple app store and the estimated number of apps downloaded from apple app store was 21 billion.
And now iOS12
You won't even recognize portions of the interface in the jump from iOS 11 to iOS 12; that's how different things will be when Apple unveils iOS 12 during its Worldwide Developers Conference  The whole App Store is undergoing a redesign, as well, so that's cool.
Android apps: Google Play, is an international online store developed by Google. It is mainly for Android devices. There were around 710,000 apps are available for Android devices and 26 billion apps downloaded from the Google Play so far.
As mobile application users need fascinating new features in their mobile phones, the demand for the innovative applications is fast growing. The every expanding usage of mobile apps offers huge opportunities for mobile application developers. It also supports businesses to grow. In short, the necessity of mobile applications that advance mobile accessibility is tremendously increased.