On demand mobile Customer Apps had of late assumed greater significance because it allows people to take purchase by a simple touch. It is said online purchases are increasing by leaps and bounds, from insurance coverage to groceries everything can be ordered via mobile phone, and the same will be delivered to your door step in time.
For a fully customized on demand e-commerce  website and cross platform mobile app development in Android and iPhone please contact us at + 1 703 947 0095
We attempt to give a list, which is inexhaustible, but following is 146 on demand mobile customer apps, that will serve you for ever.
1. On demand mobile Insurance Apps
This is an insurance cover for those who drive their friend's car. This coverage is for a few hours. Cuvva Offers this
2. Gadget Delivery Services
DoorDash and b8ta in partnership offer this service.
3. On demand mobile Car Wash Apps
This brings custom car wash services to users' homes.
4. On demand mobile Parking Apps
An App to help drivers to locate and reserve parking spaces.
5. On demand mobile Laundry Services
'Simply Laundry' is available readily for laundry service
6. Charitable Cat Deliveries
This app help you to adopt kittens, UberKITTENS is offering this app.
7. Chilled Food Delivery
On-Demand Food Delivery Startup brings meals to your doorsteps.
8. On-Demand Gas Deliveries
The 'WeFuel' App Allows Consumers to Request Gasoline on the Go
9. Trend Hunter's 2017 Future Festivals
Trend Hunter's Future Festivals are exclusive events.
10. Musical Whiskey Deliveries
This service provides quality liquor.
11. On-Demand Shipping Services
This will ship practically anything for business clients.
12. Local Booze-Delivering Apps
Boozlegger is new app for liquor delivery in Toronto.
13. Restaurant-Free Delivery Apps
This is for ordering meal app Meal Delivery Service.
14. SMS Ordering Services
Through 'Magic' Ordering, order everything from food to flights via text
15. Van Delivery Services
Cab Company Uber is trying this logistics service in Hong Kong
16. B2B Delivery Services
Food Delivery Platform Valk Fleet Targets Restaurants and Take-Out Companies
17. On-Demand Meal Apps
The 'E Le Me' app serves meals from small eateries in china.
18. On demand mobile Locksmith Apps
This service allows customers to request a locksmith at a fixed price.
19. On demand mobile hairstyle apps
This App Allows to get hairstylist to their home.
20. Charitable Hunger Apps
Feeding Forward for donating food and eliminating food waste.
21. Massage Delivery Apps
This Massage App brings a massuses to You within 1 Hour
22. On demand mobile alterations
zTailors app for affordable tailor services directly to your home.
23. On-Demand Nail Services
'Glamsquad' is Now Teaming Up with Essie Cosmetics for at-home manicures
24. Restaurant Hummus Deliveries
Uber Israel supplies a specific food on demand need from ABU HASSAN
25. Homework Help Apps
Tutor App GotIt!
26. On-Demand Breakfast Deliveries
Launching a new promotion for national breakfast week.
27. On-Demand Communication Apps
This App is designed to simplify the act of phoning someone
28. Bicycle Food Delivery Apps
This on-demand local food delivery service is an eco-friendly option.
29. On-Demand Realtor Apps
To connect realtors and buyers.
30. On-Demand Fuel Apps
Refuel without leaving driveways with this gas delivery app.
31. On-Demand Lawn Services
Mowz app for house owners to have lawn service.
32. On-Demand Medical Apps
Circle Medical App for at home medical care.
33. On-Demand Taco Deliveries
The Taco Bell Chain's official app for fast food delivery service.
34. Beauty Booking Apps
GoBeauty app with location and address of salons, spas and more on demand
35. On-Demand Candy Deliveries
SpoonRocket's candy delivery service.
36. On-Demand Spirituality Apps
SoulPulse for spirituality.
37. On-Demand Nurse Services
Go2Nurse brings healthcare straight to your home.
38. Quality Delivery Apps
Deliveroo makes on-demand more high-end
39. On-Demand Delivery Services
The Doorman Service lets you schedule packages at your convenience
40. On-Demand Laundry Apps
Laundrapp Grants consumers a mobile dry cleaning service.
41. Dog Exercising Apps
The Wag Dog Walking App Lets You Choose a Local Walker From Your Phone
42. Global Flower Deliveries
This Company Connects Users with Local Florists Around the World
43. Clothing Alteration Services
Air Tailor' Conveniently Picks Up and Delivers Your Alteration Items
44. On-Demand Bike Rentals
This App Gives Memebers Access to Mobile Bike Rentals
45. On-Demand Programming Services
Rabbits Lets You Quickly Outsource Simple Coding Jobs Via Email
46. Theatrical DVD Deliveries
Discover Movies' Instavideo Service Makes Downloading Movies Pointless
47. On-Demand Mover Apps
The Extremely Handy Lugg Moving Service Gets You Help Moving Heavy Objects
48. Streamlined Courier Food Deliveries
UberRUSH ChowNow Offers Restaurants Payment and Runners in One
49. On-Demand Photo Editing
The Repixl International Network of Image Editors Applies the Uber Model
50. Flexible Tutoring Apps
The Tutors Platform Virtually Connects Private Teachers to Students
51. Outsourced Delivery Services
Delivery Cube is a B2B Option for Restaurants and Take-Out Companies
52. On-Demand Maternal Services
Nina Keneally's NeedAMom Service Caters to Motherless New Yorkers
53. Effortless Food Delivery Services
This Company Lets Users Place an Order with a Simple Greeting
54. Emergency Doctor Consultations
This App Helps Users Connect with Doctors in Disaster Scenarios
55. On-Demand Tannenbaum Deliveries
Uber is Spreading Cheer with a Christmas Tree Delivery Service
56. Hand-Delivery Apps
The Quiqup App Offers On-Demand Pick-Up and Delivery Services Across London
57. Donut Delivery Services
This Popular Chain is Set to Offer Delivery and Curbside Pickup
58. Efficient Laptop Repair Services
'Techy' is an On-Demand Laptop Repair Service
59. Messenger Taxi Services
Kakao's Mobile Messenger Now Has a Chauffeur Service Extension
60. Indian Grocery Delivery Services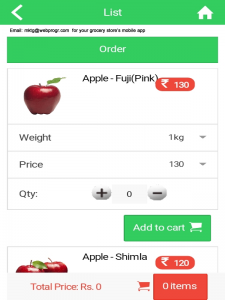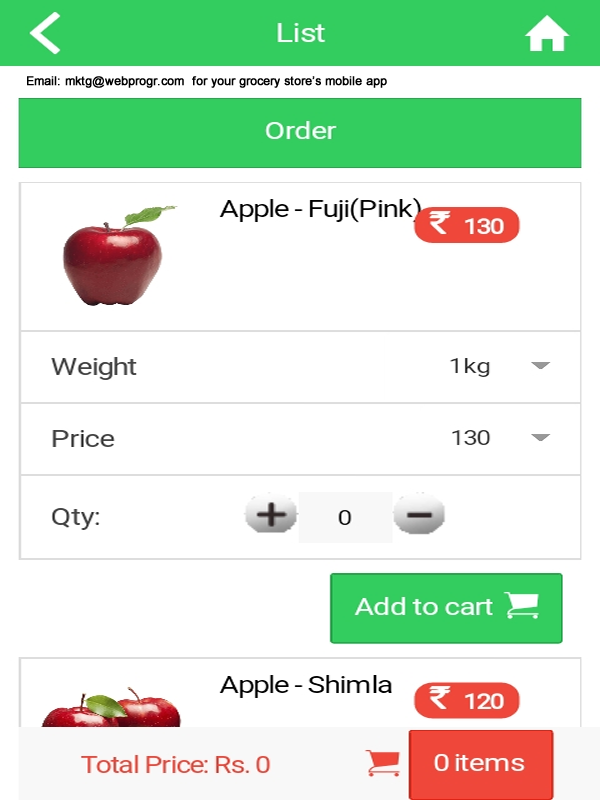 This Mobile Application Allows You to Order Groceries On-Demand
61. On demand mobile babysitting apps
Date Night Now is a Peer-to-Peer Platform for Booking a Babysitter
62. On demand mobile Test Drives
Peugeot's New Car Test Drive Lets Twitter Users Try Out a Car Immediately
63. On-Demand Zombie Experiences
This Halloween, Lyft Will Dispatch Zombies to Un-Liven Up Parties
64. City-Specific Delivery Campaigns
These Ads are Aimed Directly at New York City Residents
65. On-Demand Liquor Deliveries
Amazon Prime Will Now Deliver Alcohol to Buyers in Under an Hour
66. On-Demand Takeout Apps
The Seamless App Makes Finding Restaurants and Food Orders Easy
67. Dog Walker Apps
'Wag!' is a New App for Dog Owners That Will Find You a Dog Walker on Demand
68. On-Demand Masseuse Services
Zeel Offers In-Home Massage Services with Speedy Same-Day Bookings
2nd Degree Related
69. Sleek Connected Air Conditioners
The 'Noria' Window Air Conditioner Can be Controlled via an App
70. App-Connected Lunchboxes
The 'Prepd Pack' Helps Consumers Eat Healthier Lunches
71. Chai Tea Delivery Startups
Chai Point Offers On-Demand Chai Delivery to Four Indian Cities
72. Mathematics Tablet Tutors
The Tabtor Math App Offers Math Homework Help with a Real Human Tutor
73. Urban Co-Living Spaces
Startup 'WeWork' is Testing a New York Co-Living Building Called 'WeLive'
74. Colored Taxi Windsheilds
Uber Spot is Now Equipping Its Vehicles with Colored Beacons of Light
75. Fitness-Tracking Vacuums
The 'HIZERO' Self-Cleaning Floor Cleaner Sucks Up Dry and Wet Messes
76. Multifunctional Communication Apps
The QQ International Platform Boasts Versatile Functions
77. Fresh Grocery Delivery Services
HappyFresh Gets Southeast Asian Consumers Produce in Just One Hour
78. Puppy Petting Zoos
This Puppy Parade and Petting Event Raised Money for Guide Dogs
79. Gruesome Grinning Cupcakes
These Spooky Mini Cakes Feature a Realistic Zombie Mouth Edible Design
82.High-Speed Taxi Services
Uber is Offering Free Rides in a $1 Million Mclaren P1
83.Ultra-Efficient Online Florists
This Florist Offers Two-Minute Ordering and 90-Minute Delivery
84.Chocolate Candy Balls
These No-Bake Rolled Treats Feature Peanut Butter and Hidden M&Ms
85.Curated Lunch Deliveries
'Pop' is a Lunch Delivery Service That Bring Meals in Under 15 Minutes
86.Fried Chicken Delivery Services
KFC and DoorDash Have Partnered for Delivery in California
87.Nonna-Delivering Food Services
Uber is Delivering Nonnas and Their Homecooked Meals in Chicago
88.Self-Driving Shuttles
These Driverless Pods Could Transform Public and Private Transportation
89.Alcoholic Candy Combination Charts
This Chart Reveals the Best Beer to Pair with Halloween Candy
90Seatbelt-Enabled Taxi WiFi
The Fiat WiFi System is Accessible When Passengers Buckle Up
91.Pizza-Heating Delivery Cars
Domino's New DXP Cars Have 1 Seat to Make Room for its Warming Oven
92.Popular Patriotic Candy Maps
This Infographic Lists the Favorite Candies in Each U.S. State
93.Ghoulish Pancake Designs
These Buttermilk Pancakes are Decorated with Spooky Halloween Faces
94. Mindful Web Marketplaces
The 'Mindful Market' Sells Conscious Products to Educate and Inspire
95. Rap Star Emojis
'YoungEmOGis' are a Collection of Emoticons by Rapper Fabolous
96. Grub Delivery Apps
The UberEats App is Dedicated Solely to Food Deliveries
97. Airport Food Delivery Apps
This Service Delivers Food to Consumers Waiting at Their Departure Gate
98. Speedy Frozen Food Deliveries
Amazon Prime Now offers one-hour services for chilled goods
99. Homemade Meal Delivery Apps
This App Allows Customers to Order Homemade Meals
100. One-Touch Taxi Devices
This Ride Service Accessory Lets You Hail a Lift at the Push of a Button
101. Data-Tracking Baseball Bats
The 'Power Sensor' is a High-Tech Bat That Tracks Different Metrics
102. Remote 3D Printer Controllers
The 'Noah' 3D Printer Management System Streamlines the Process
103. Connected Boomer Workshops
Tech Boomers Offers Lessons in Software, Social Media and Web Streaming
104. Glowing Zombie Sneakers
The Adidas Halloween Pack Called 'Ballin' Dead' Boasts a Zombie Theme
105. Legal Marijuana Apps
This Marijuana Delivery App Gets Cannabis from Dispensaries to Patients
106. Futuristic Taxi Services
Pepsi and Uber Offered DeLorean Rides on Back to the Future Day
107. Real Estate Recommendation Apps
Homekeepr Gives Homeowners Tailored Expertise After Buying
108. Altheltic Accessory Charts
This Yoga Outfit Infographic Explains How to Best Dress for the Sport
109. Collegiate Fast Food Deliveries
Chipotle is Expanding its App Delivery Service to College Campuses
110. Kitchen Sink Brownies
The Inclusive Recipe for Brownies is Easy to Make and Contains Lots of Candy
111. Bicycle Sharing Services
AirDonkey Allows People to Rent Out Bikes When They're Not Using Them
112. Independent Delivery Services
Uber Rush Will Offer Third-Party Rapid Delivery to Small Businesses
113. Coffee Delivery Apps
Starbucks' 'Green Apron Delivery' Only Caters to the Empire State Building
114. Hipster Alcohol Delivery Apps
The 'Drinkeasy' Service Lets Users Text for Alcohol Deliveries
115. Cocktail Delivery Services
'Instapour' Delivers Ready-to-Pour Cocktails Right to Your Door
116. Workplace Meditation Apps
Headspace Encourages 10 Minutes of Mindful Meditation Per Day
117. Trend Immersion Conferences
Trend Hunter's Future Festival Includes a Series of Trend Safaris
118. Corner Store Delivery Apps
DoorDash Partnered with 7-11 to Offer Convenience Store Delivery
119. Gender-Neutral Dating Apps
The Siren App "Encourages Genuine Connections, Discourages Harassment"
120. Rideshare App Overhauls
Uber is Offering a New Driver Destination Feature in San Francisco
121. Toll-Free Phone Apps
The Tackle App Allows Entrepreneurs to Buy and Manage a Business Phone Number
122. Movie-Inspired Pizza Deliveries
Uber Celebrated Home Alone's Birthday by Delivering 'Nero's Pizza'
123. Anti-Pollution Insurance Deals
This Car Insurance Campaign Gave Out Fake Tickets to Polluting Cars
124. Informatively Local Apps
The Amazon Echo App Fills You In On Local Businesses and Services
125. Musical Coffee Promotions
The Starbucks App Now Allows Customers to Discover In-Store Music
126. Voice Recognition Conference Apps
The 'Speek' Conference Call App Lets You Know Who's Talking
127. Familial Communication Apps
The Life360 Platform Lets Families Communicate Anywhere in the World
128. Recipe-Paired Wine Deliveries
This Ingredient Delivery Service Sends Wine Pairings for Every Meal
129. Organic Meal Delivery Apps
'Sprig' Delivers Fresh, Healthy Meals to Your Door Within 15 Minutes
130. Oversized Chocolate Bars
Century 21 Created a Giant Halloween Candy Bar Promotion
131. Map-Making Taxi Services
Uber Rolled Out Mapping Vehicles to Improve Driving Routes
132. Zombie-Infested STD Ads
This Ad from 'Get Checked' Shows that STD's are Scarier Than Monsters
133. Farm Food Deliveries
The GrubMarket Subscription Service offers Farmer Market Quality Produce
134. Sporty Water Taxis
Delta is Offering Free Ferry Rides to Shea Stadium in New York
135. Candy Corn Cocktails
This Sweet Candy Cocktail is Perfect for Grown-Up Halloween Festivities
136. Voice-Sharing Social Networks
Japan's Twitter-Like Voice-Based App Lets Users Share Audio Clips
137. Iconic Electric Taxis
These Iconic London Black Cabs Are Lightweight and Electric-Powered
138. Elegant Electric Cabs
The London Taxi Company is Introducing a Fleet of Sleek Electric Vehicles
139. Time Travel Rideshares
These Free Delorean Time Machine Rides Celebrate Back to the Future Day
140. Zombified Confetti Cupcakes
These Halloween Cake Designs Feature Spooky Sprinkle Interiors
141. Online Tuxedo Rentals
George Zimmer Launched 'Generation Tux' to Suit Up Men With Just One Click
142. Campus Delivery Apps
This App Delivers Chipotle Mexican Food Straight to Campus Dorms
143. Mobile Charger Rental Services
This Rental Service Provides Charger Packs to Power Smartphones
144. On-Demand Coffee Coolers
'Apex Anywhere' is a Vending Machine That Produces Custom Coffee Orders
145. Unlimited Maternity Rentals
Le Tote Offers Flexible Subscriptions of Maternity Clothing for Women
146. On-Demand Fuel Services
Booster Fuels Fills Your Car Up Without the Trip to the Gas Station
For pure e-commerce  websites and cross platform mobile app development please contact us  by email to rahul@webprogr.com