Open source e-commerce platforms for businesses are an customizable option for launching an online store. Many of open source platforms also have active support communities and ability to scale, for growth.
Here is a list of 10 open source e-commerce platforms. There are new and established platforms, with both core features and contributed add-ons. Many of these open source community solutions also have enterprise platforms for larger players.
Open Source Ecommerce Platforms
1. WooCommerce. WooCommerce is the most popular ecommerce platform, with nearly 40 million downloads powering approximately 25% of all online stores. Originally a developer of WordPress themes, WooCommerce is built on the WordPress framework. WooCommerce is highly customizable, with over 400 ocial extensions and many plugins.
2. OpenCart. OpenCart is a free open source platform written in PHP. The OpenCart marketplace features over 14,000 modules and themes to start and expand a business. OpenCart also has an active community for support, with more than 110,000 registered members and more than 550,000 posts.Check out a typical professional Opencart vegetables selling store.
3. Drupal Commerce. Drupal Commerce is an open source ecommerce platform built on Drupal 7, a content management system. It offers a complete product administration system, shopping cart, and checkout form. It supports multiple languages and currencies out of the box, with additional e-commerce features and usability enhancements provided by contributed modules.
4. Spree Commerce. Spree Commerce began as an open source e-commerce platform in 2007-2008.. The modular platform allows for easy customization and upgrades. It is based on Ruby on rails not not much in favor
5. Magento Open Source. Previously "Magento Community Edition," Magento Open Source is a free version of the Magento e-commerce solution, one of the largest e-commerce platforms, with 200,000 active developers and over 400 partners. Magento's marketplace features hundreds of extensions and themes to customize a store. Magento also offers e-commerce training courses and a certification program. Check out a professional e-commerce store
6. PrestaShop. PrestaShop is a free shopping cart platform that helps small and large businesses create and run a successful online store. Choose from 4,000 features and 2,000 designs with PrestaShop add-ons. PrestaShop powers more than 470,000 stores and has 1 million community members.
7. Shopware. Shopware began in 2000 as a German family business. It has grown into a solution for international companies of all sizes. Shopware offers a free open source edition, as well as professional and enterprise editions.
8. Pimcore. The Pimcore framework is for creating good B2B and B2C ecommerce experiences. Use the Pimcore data model to create a database for implementing complex product wizards. The e-commerce framework is available for partners only.
9. Zen Cart. Zen Cart is a popular ecommerce solution that has been around since 2003, when it branched from osCommerce. It has a large support community (over 150,000 members and 200,000 threads) and a wide variety of add-ons and communitycontributed modules. It is not really up-to-date in style
10. osCommerce. osCommerce began in 2000 2001. Its "Online Merchant" edition is a complete store solution that contains both a front-end and an administration back end that can be easily configured and customized using nearly 10,000 free add-ons.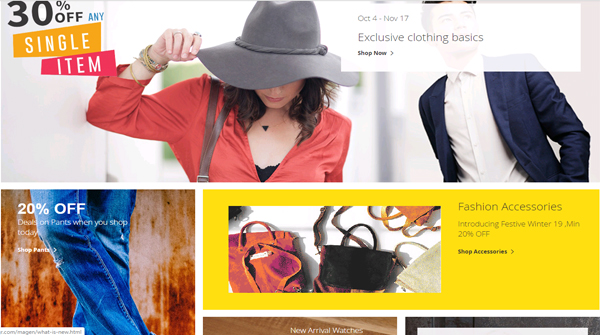 For your PHP development services and mobile apps and PWA for magento, opencart or other platforms in React and Vue please contact us now.